About us
A second-generation family-owned company
Nichol McKay's impressive 130,000 sq ft manufacturing complex at Prestwick International Airport is one of the UK's leading manufacturers and assemblers of high quality engineering products and components. But it is also the result of a remarkable 40-year plus family enterprise.
The company was founded in 1977 by Raymond Nichol, who tragically died in 2013 at the age of just 67. With a background in toolmaking and metal fabrication through working in his father's own engineering business, Raymond decided to set up a steel stockholding company at Prestwick that could supply manufacturing companies around the UK with the quality of steel that they needed to produce ever-more sophisticated components.

Starting with just three employees, he quickly saw the need to provide fabrication services to customers and steadily grew a UK-wide customer base. As the fabrication business grew, Raymond began a process that continues today and is one of the company's strongest differentiators – he reinvested profits steadily into the acquisition of new machinery and systems. As a result the company acquired a consistent reputation for innovation and an ability to offer new, more sophisticated services.
Raymond also specialised in developing long-term relationships with customers, on the basis of mutual trust and a partnership philosophy. That is why, today, Nichol McKay is proud to play a vital strategic role in the supply chains of some of Europe's largest manufacturers of capital goods.
Over the years a strong management team has been created, providing in-depth skill across the ever-growing spectrum of products and services that the company provides. So when Raymond's youngest son Andrew joined the company in 1997 he was able to gain experience by working across all of the company's departments, from production planning to quality control and finishing. The father-and-son team led this team for five years during which time Nichol McKay grew by a third to employ more than 100 people.
Today Andrew Nichol, as Managing Director, is proud to continue his father's tradition and principles in driving Nichol McKay forward, taking the long-term view in relation to continuing investment in machinery, systems and people. The company now employs over 110 skliled staff including apprentices progressing through an intensive four-year training programme.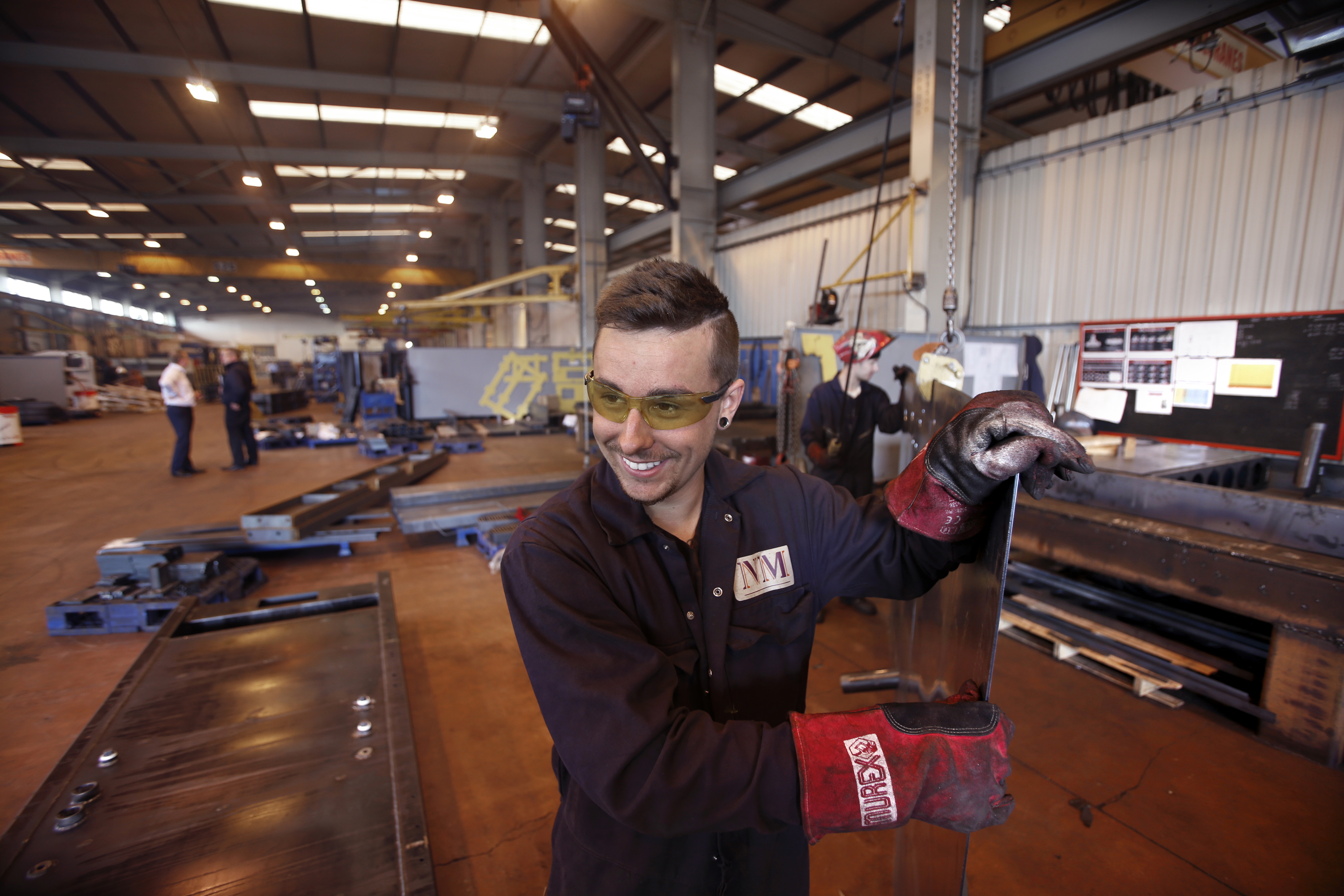 Get in touch with Nichol McKay
Our business is designed to react quickly to our customers' supply demands. Nichol McKay will help you to move your product into production without delay.
Contact us
+44 (0)1292 476633