Machining
For those cut parts that require additional attention, Nichol McKay offers the most advanced machining processes in-house.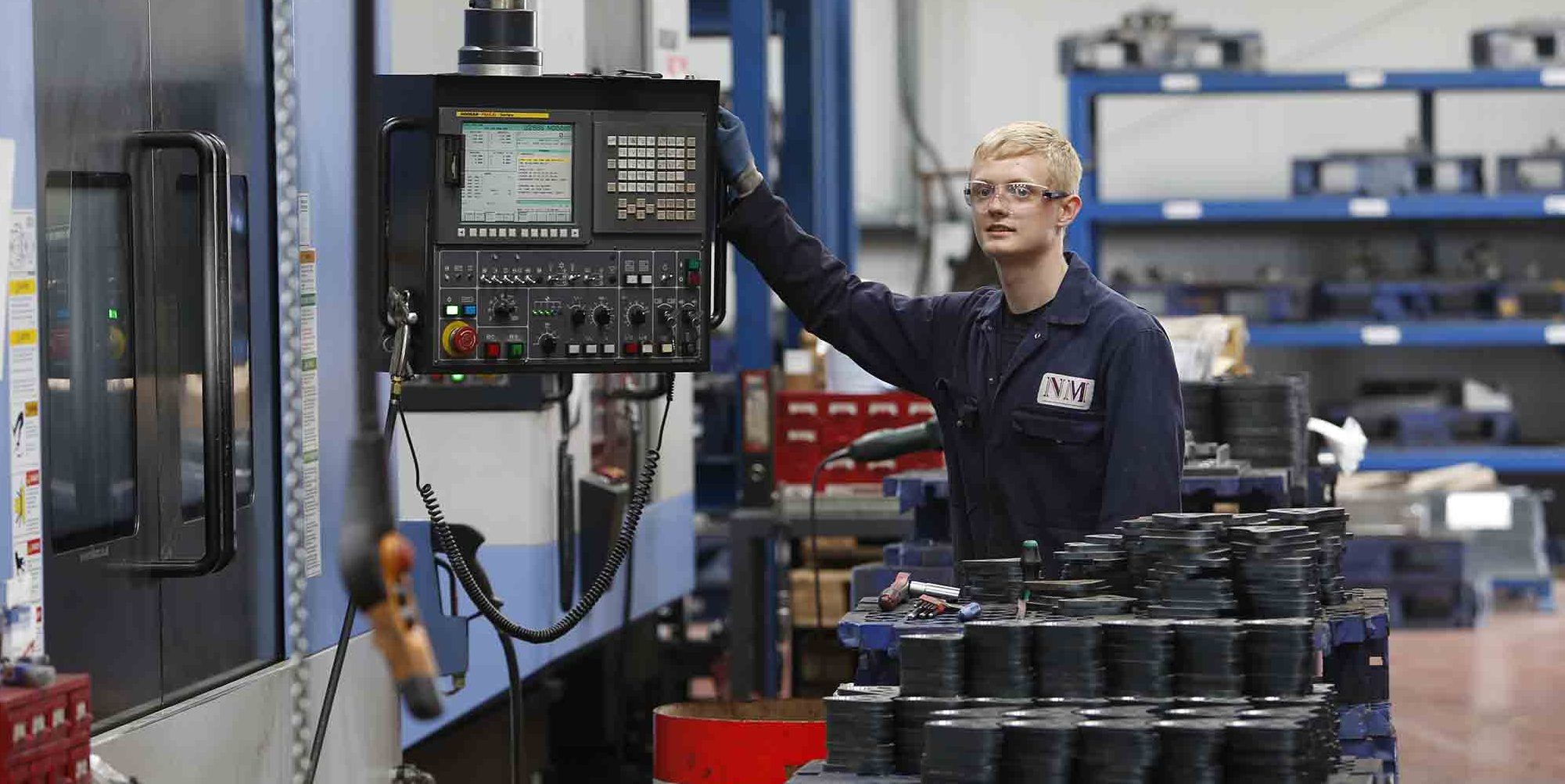 We operate a state-of-the-art machine centre right here on our own premises. Housed in a dedicated and custom-made shed, the machine shop services our fabrication department to ensure that all cut parts are sufficiently accurate to proceed through production.
Our three Doosan's and one Mazak machine furnish us with a wide range of capabilities, including milling, turning, drilling and tapping. Although our focus is the manufacture of metal engineering products, we can also work with wood, plastics, ceramics and so on.
The machines are programmed offline by our machine shop technicians using Mastercam/Cimco software. This allows our machine operators to instead concentrate on progressing production rather than on programming new jobs.
We also undertake sub-contact machining so that we can utlize our equipment to it full potential.
Machining plant
MAZAK HCN6800-II HORIZONTAL MACHINING CENTER WITH TWIN PALLETS – Pallet size: 630 x 630mm
DOOSAN MYNX 7500 VERTICAL MACHINING CENTER (EXTENDED GUARDING) – Table size: 1600 x 750mm
DOOSAN MYNX 7500 VERTICAL MACHINING CENTER – table size 1600 x 750mm
DOOSAN VC500 VERTICAL MACHINING CENTER WITH TWIN PALLETS – table size 860 x 560mm

Get in touch with Nichol McKay
Our business is designed to react quickly to our customers' supply demands. Nichol McKay will help you to move your product into production without delay.
Contact us
+44 (0)1292 476633