Shot Blasting
By shot-blasting parts prior to painting, Nichol McKay can offer products with a substantially more durable finish.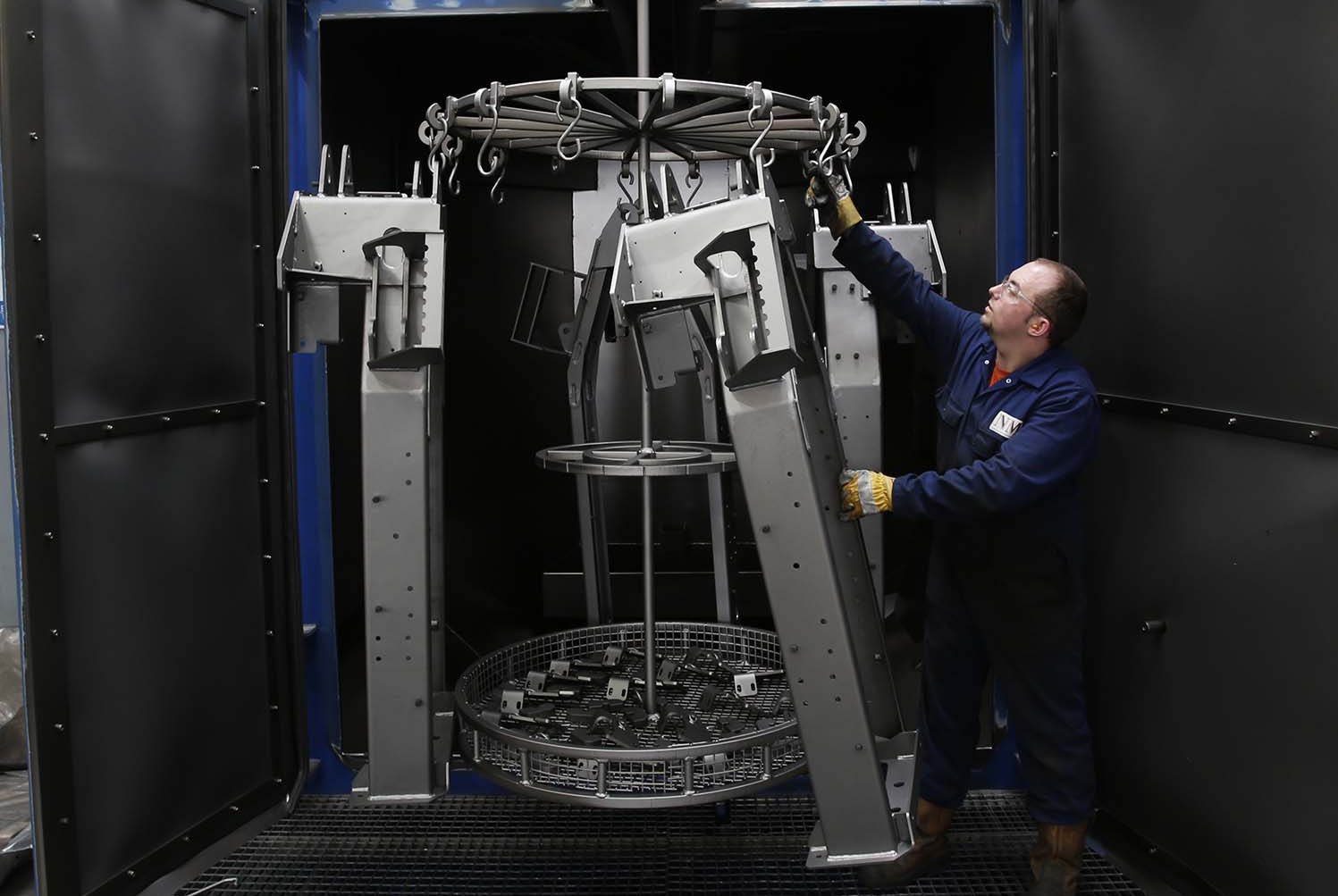 Our fully automated Wheelabrator shot blaster expertly cleans and prepares the surface of a product before it goes to our paint plant. The result is an exceptionally high quality and durable paint finish for customers who demand equipment with built-in longevity.
Nichol McKay's shot-blasting facility can accommodate loads up to 800kg in weight and 2m3 in volume.
Shot-blasting plant
Wheelabrator shot blaster: 800kg load capacity, 2m3 size capacity
Manual shot blaster: 6m x 2.5m x 2.5m

Get in touch with Nichol McKay
Our business is designed to react quickly to our customers' supply demands. Nichol McKay will help you to move your product into production without delay.
Contact us
+44 (0)1292 476633